Body Treatments
Imagine a body treatment designed just for you, whether targeting your skin concerns, stress relief, detoxification or energy levels. Dermalogica's unique body mapping system will allow us to design the ultimate experience.
Hydro mineral salt scrub – £25.00
A full body exfoliation that will polish your skin to a soft glow while providing critical hydration and nourishment 
Body therapy hydro wrap – £60.00
An ultra smoothing hydrating body wrap, personalised with aromatherapy botanicals. This treatment begins with a hydro active mineral salt scrub followed by a skin smoothing hydro body pack, where you will be wrapped up and left to relax. This treatment is then finished by a full body aromatherapy massage 
All body treatments include the use of a relaxing shower.
Massage

Back, neck and shoulder – £20.00
(30mins)
Full body  – £34.00
(50mins)
Hot stone full body  – £39.00
( 1 Hour)
This massage therapy uses warm basalt stones to deeply relax and ease muscle stiffness, melt away tension, increase circulation and metabolism. Hot stone massage has many beneficial health properties on the body.
Hot Stone Back – £28.00
(30 mins)

Indian Head   –  £29.00
(45 mins)
Traditional Indian technique of treating the upper back, neck, shoulders, face and scalp. This can improve blood flow to the head and neck, which increases the distribution of nutrients to encourage healing throughout the body. 


Hopi Ear Candles – £24.00
(30 mins – course of 3 £60)
An ancient tribal therapy to help cleanse the ear canal giving balance and harmonising the aura. A soothing sinus  and facial massage concludes this relaxing treatment.Conditions which may benefit from a hopi candling treatment: Tinnitus, sinusitis, glue ear, hayfever and rhinitus, excessive ear wax, general hearing loss, colds, tension headaches, travel sickness, menieres disease.
For a complete list of our treatments and prices, please download our price list: Click Here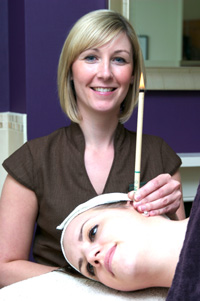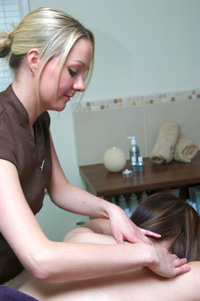 To book, please call: 01529 304 264